The mascot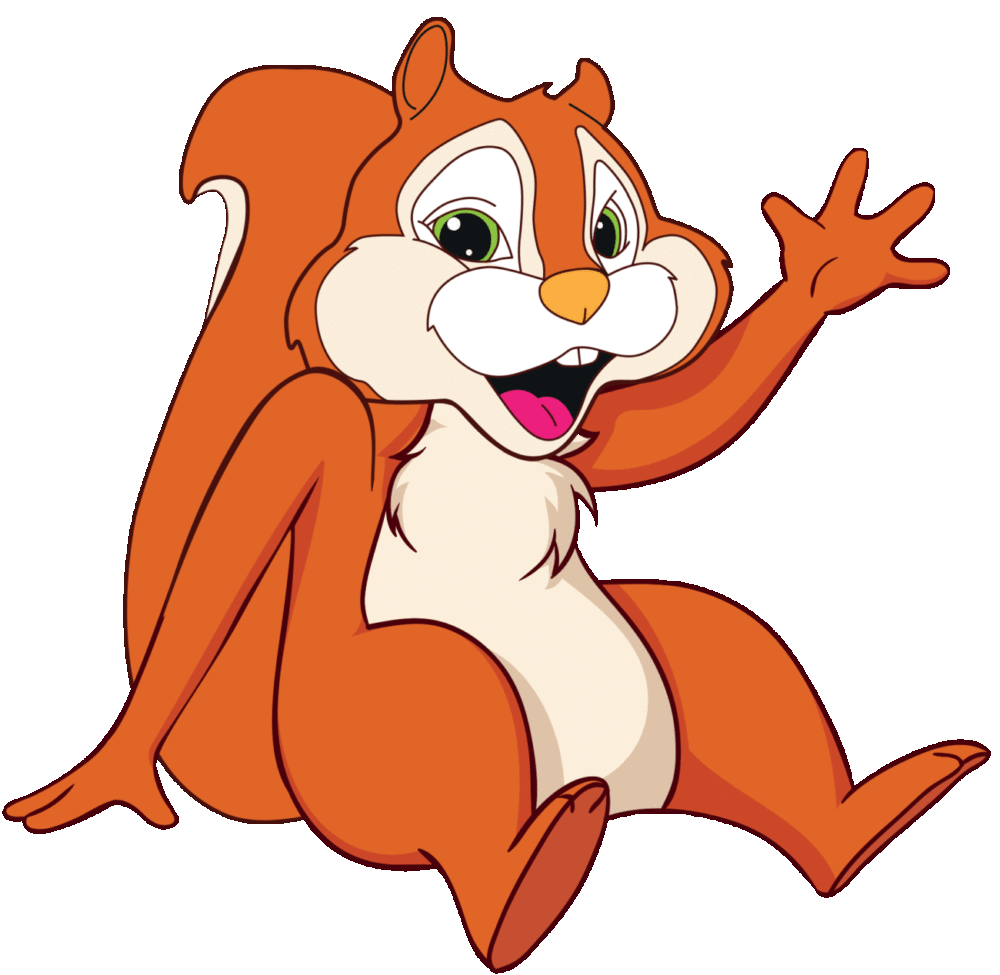 Being a young adult looking for some discoveries and adventures, Pim the Squirrel travels accross Europe. After having visited several countries, he is travelling through a part of France during several weeks and now enjoys a break in the Bresse area to great his cousins. You may have already seen the small family of squirrels that lives on the site of La Plaine Tonique? This is indeed Pim's family, which used to live close to his house in the Alpes, a few generations ago.
Our squirrel doesn't know this place yet, but he has met some people in the Netherland, Germany and England who told him some funny stories about the campsite and its leisure park. While taking his first steps in the beautiful woods bordered by a river, he takes the decision to discover the extent of the site and its smallest nooks and crannies right away. He is slowly finding his place in this these surroundings, right in the heart of nature: he feels at ease there. There are a lot of trees, in which he can leap from branch to branch, but there is also a huge lake, in which he can swim and cool off. He hasn't been lied about the breadth and conviviality of that place!
His youngest cousins start telling him stories about what they have been liking to witness on a daily basis since they were born, be it the aquatic, land-based and water sports activities, youth of family parties or yet again the encounters on the leisure park and campsite. They talk for hours about life there and then, after eating a cherry jam cork sandwich, Pim falls asleep and makes a very vivid dream… he sees himself on a pedal boat, greeting the people standing on the beach with great gestures, and the next minute, he is playing ball with children, and then with adults as well!
The next morning, he thinks back about his dream and contemplates staying longer in order to discover more about this new territory that offers itself to him. Only a few days were necessary for him to make friends with all the co-habiting animals of La Plaine Tonique. What a blast for Pim to be awaken by the song of his bird friends or to go swimming with his fish friends… He enjoys everything there! Eventually, he decides to build up his own nest because he is eager to participate to the local life.
Pim the Squirrel knows quite well that the animation is at his highest peak in the summer, and he loves all the proposed activities by this time of the year. As the team rookie member, he is very excited to welcome and escort through his surroundings all this future friends, even if for a day. Our mascot has a lot of ideas to share, as a promise of very fond memories.
This is where his adventure in La Plaine Tonique starts…