Nearby activities
Campsite partners
Staying at La Plaine Tonique? Benefit from special, exclusive discounts at our partners on presentation of your campsite bracelet.
Here is the list of our partners 2023 and their offers :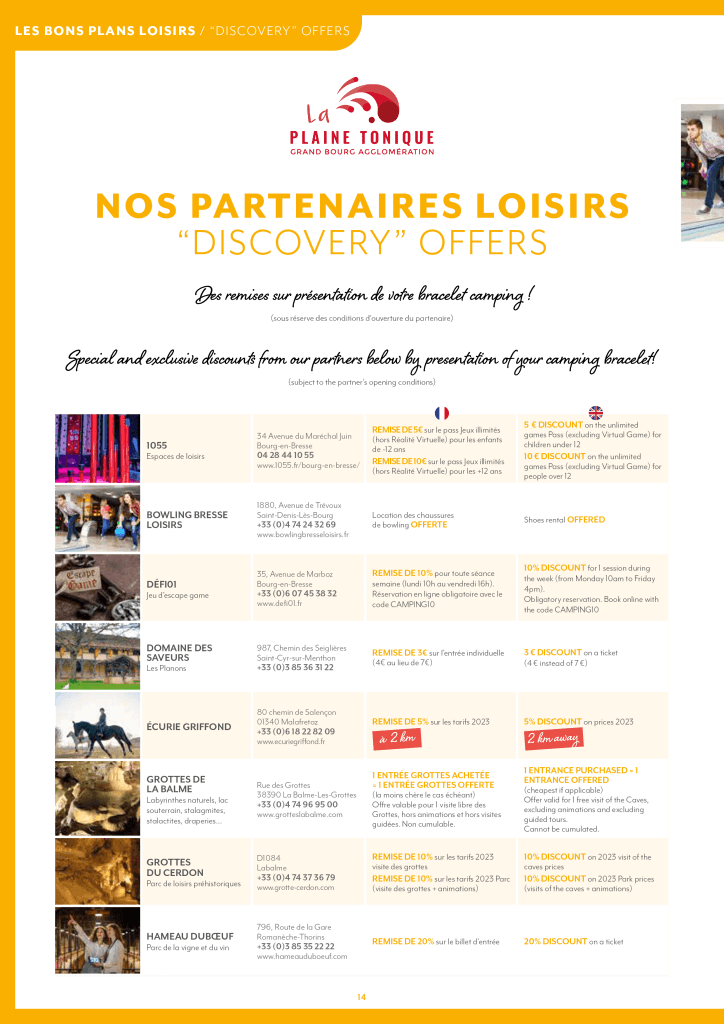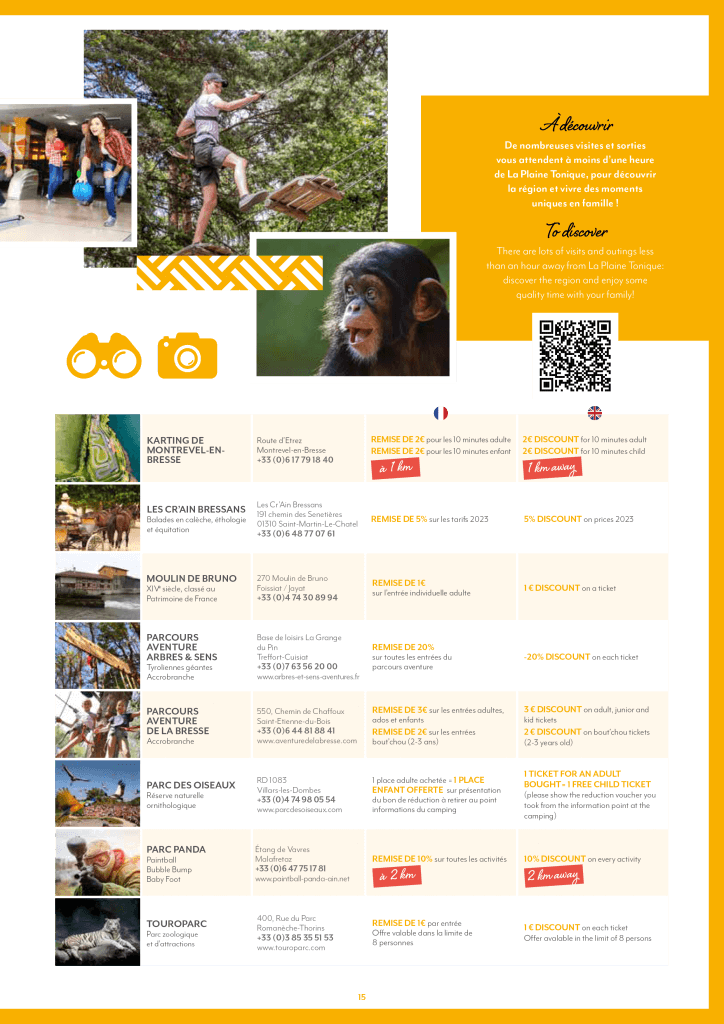 There are lots of visits and outings less than an hour away from La Plaine Tonique: discover the region and enjoy some quality family time!
The campsite's tourist information point has plenty of ideas for outings.
Local cuisine: a great French tradition
Find the region's best restaurants and gastronomic delights on the Bassin de Bourg-en-Bresse Tourist Office.