Nearby activities
A wide range of activities for families and friends await you less than 1 hour from La Plaine Tonique. Consult the interactive map.
Are you staying at La Plaine Tonique? Take advantage of special and exclusive discounts from our leisure partners on presentation of your campsite wristband.
There's plenty of opportunity to discover the region and enjoy some unique family moments! The entertainment team regularly organises activities with our partners, so keep an eye on the entertainment programme.
LIST OF OUR PARTNERS 2023 :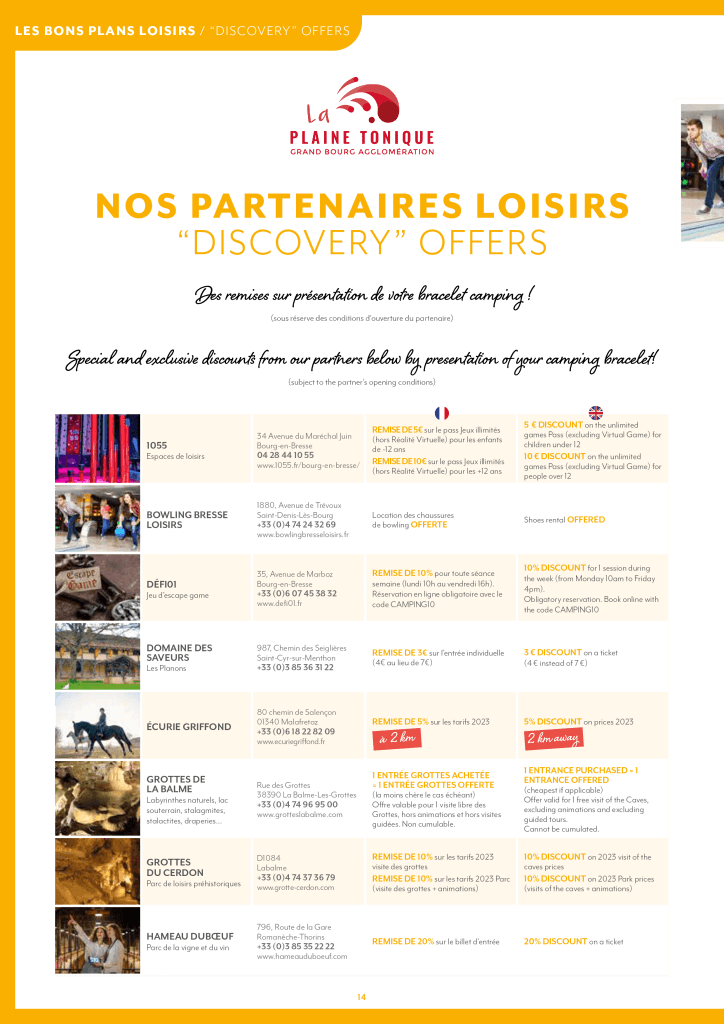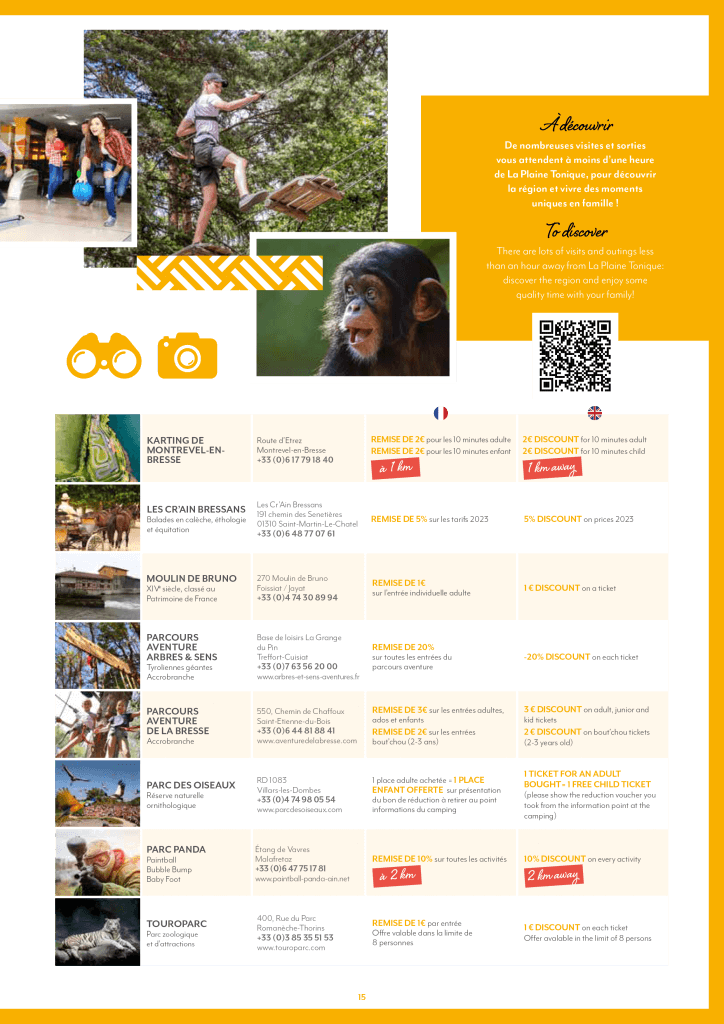 YOUR WELLNESS TREATMENT ON SITE
Coming soon
ACTIVITIES WITHIN WALKING DISTANCE
Coming soon
LOCAL GASTRONOMY, AN ART OF LIVING
Find the best culinary addresses in the region on the Bourg-en-Bresse Tourist Office website.
IDEAS FOR EXCURSIONS LESS THAN AN HOUR FROM THE PLAINE TONIQUE
Get ideas for excursions at the campsite's tourist information point. Less than an hour from La Plaine Tonique, there are plenty of places to visit and things to do.
Don't hesitate to give us feedback on your outings and discoveries !